Calves are ready for viewing!  Please give us a call to come see the calves. You won't be disappointed!
Bids will close on October 15th at 6 pm.
This year we're offering breeding heifers, market heifers and steers – all backed by top quality genetics.
This group is the most docile we've ever had the chance to work with and have been culled for soundness and disposition.  All calves have had 2 rounds of Bovishield Gold 1, poured and wormed.  Breeding heifers have been calfhood vaccinated.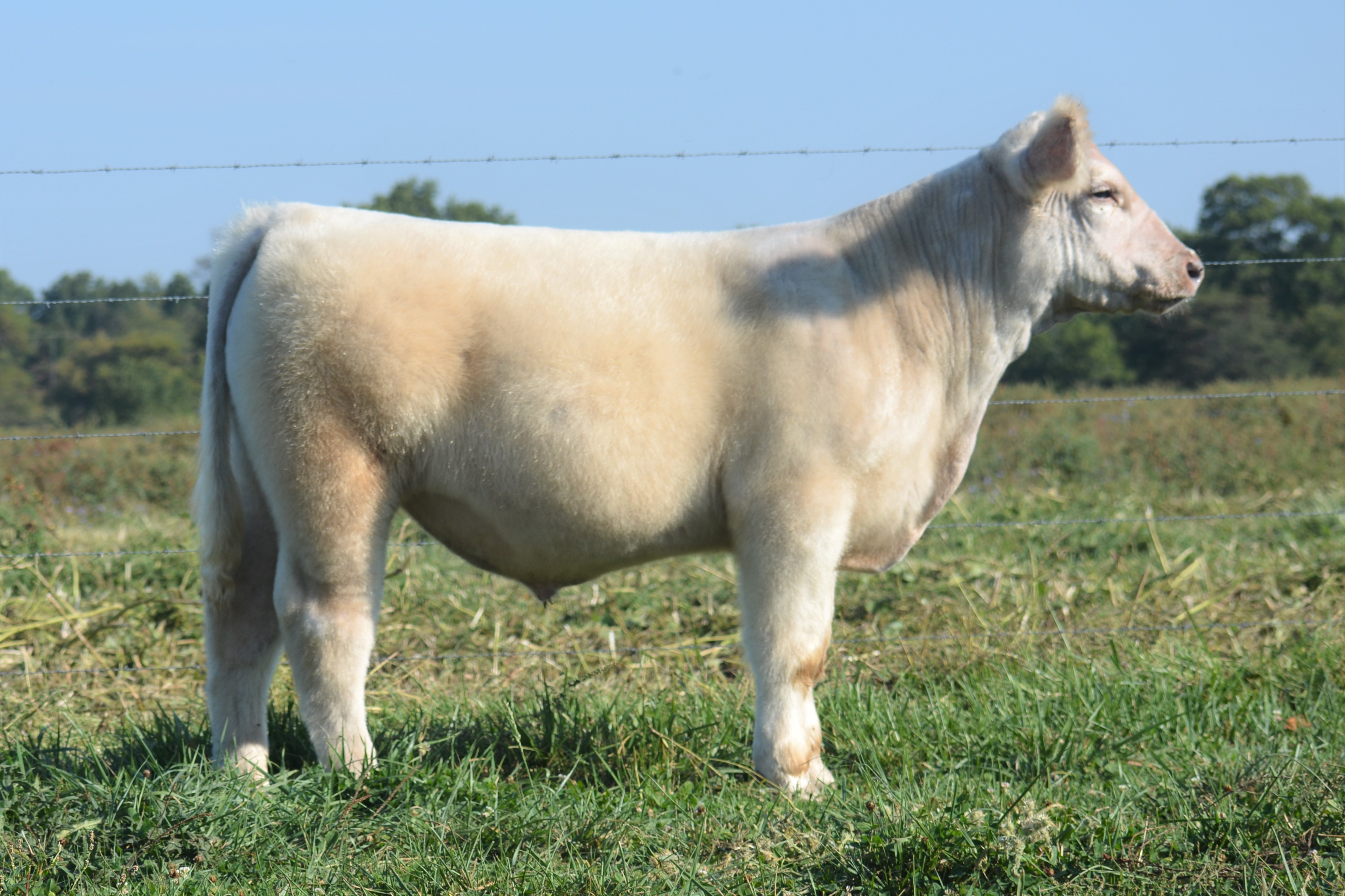 Lot 1 Steer
In God We Trust X Chi x Charolais
This steer's mother has one in our sale almost every year and this one is the
best one she has ever had. We have LOVED this steer since day one.
Bold rib cage, big boned, thick and hairy!  This guy WILL compete with the big boys!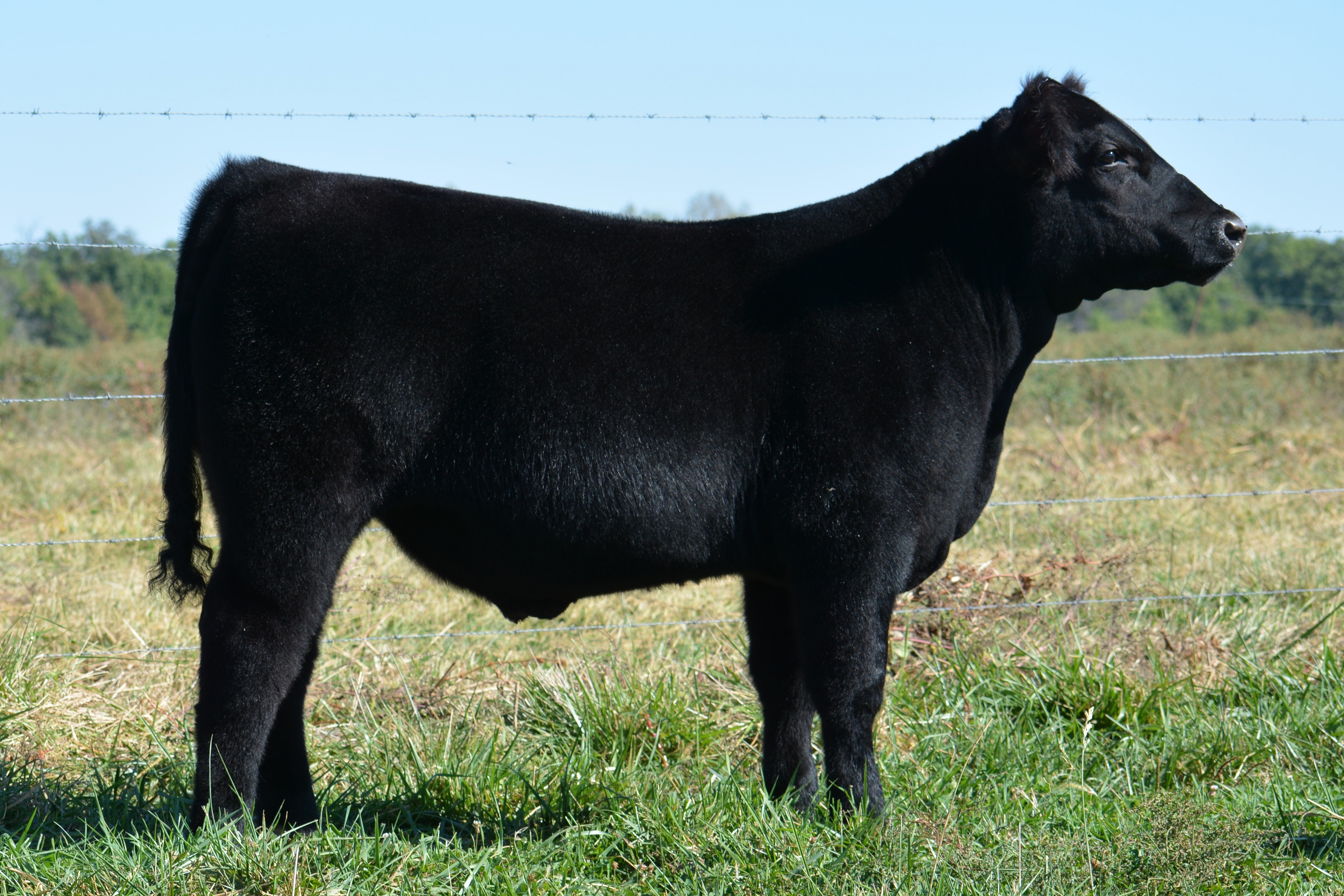 Lot 3 – Steer
I-80 X Simmi Angus
Another powerfully constructed I-80 calf here.  He moves out very well on all 4 feet and legs.  This was another favorite all summer long.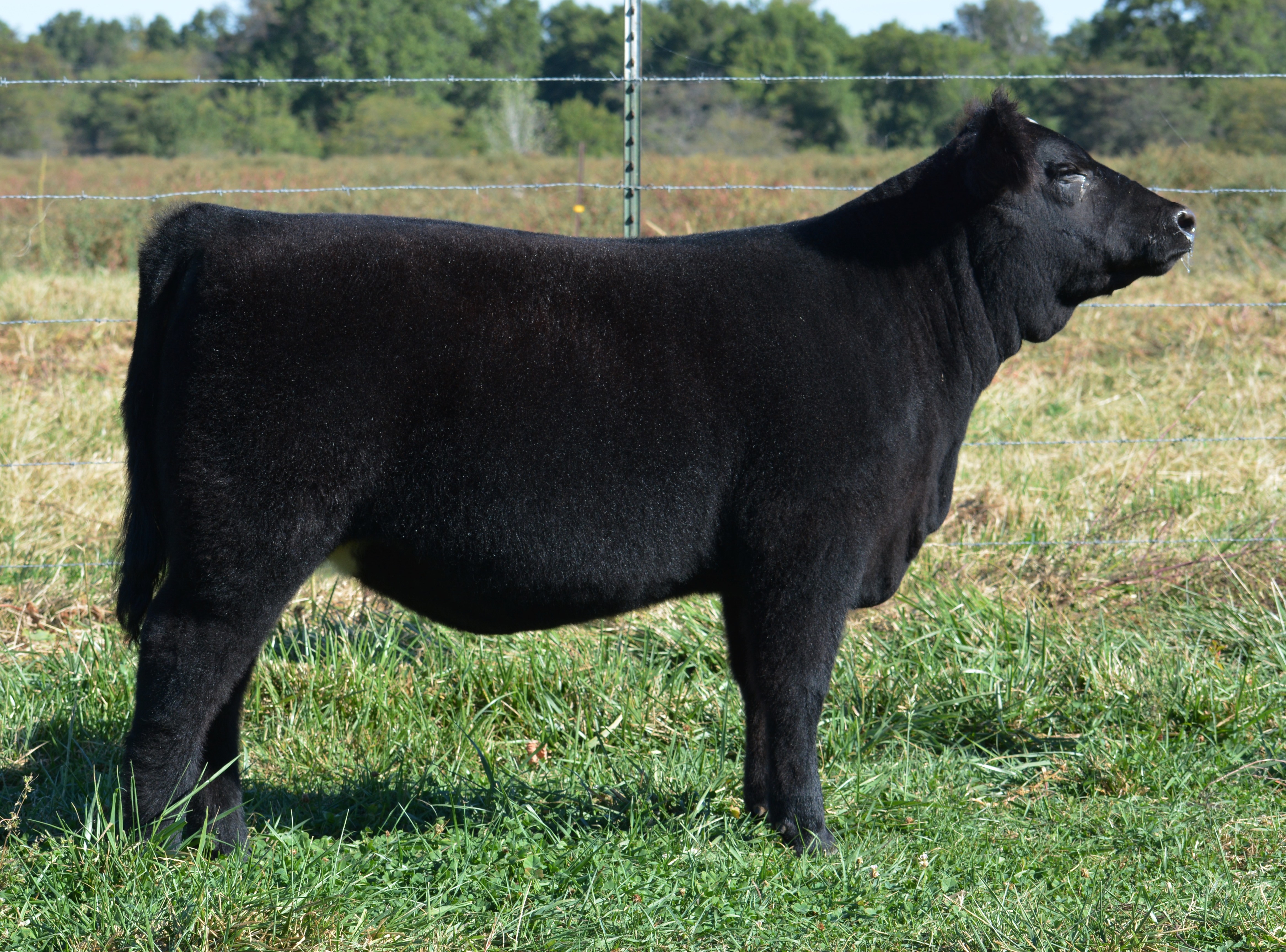 Lot 5 – Market Heifer
Man Among Boys X Simmi Angus
This is the other Market Heifer we have to offer and she's a MAB to boot!  This heifer has a ton of belly, is sound and hairy.  She's built with as much muscle as you need to make a competitive one.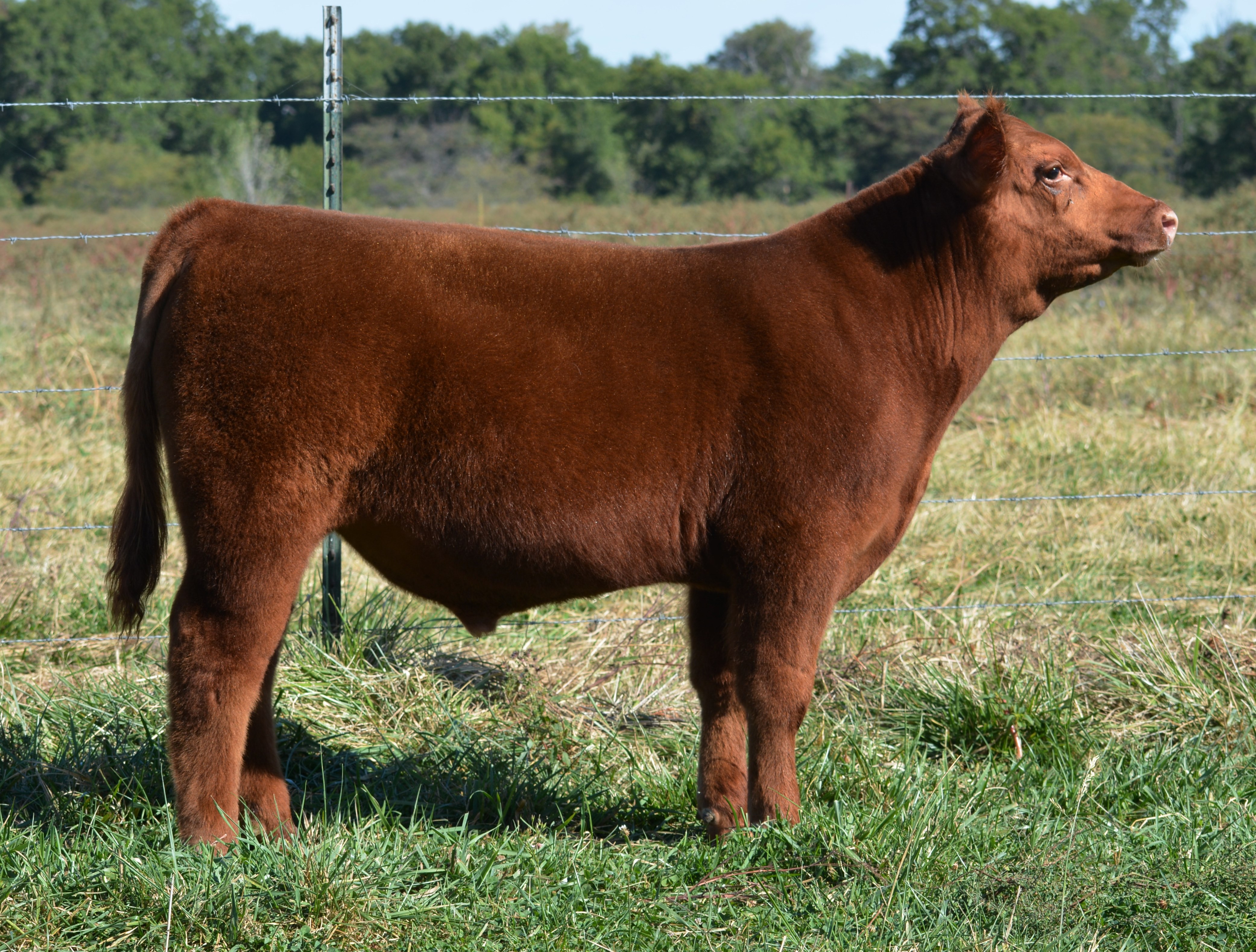 Lot 7 Steer
Man Among Boys X Commercial Angus
If you like red cattle, take a look here.  I like the look and build of this MAB.  Just feed him and watch him develop to reap the rewards come fair time.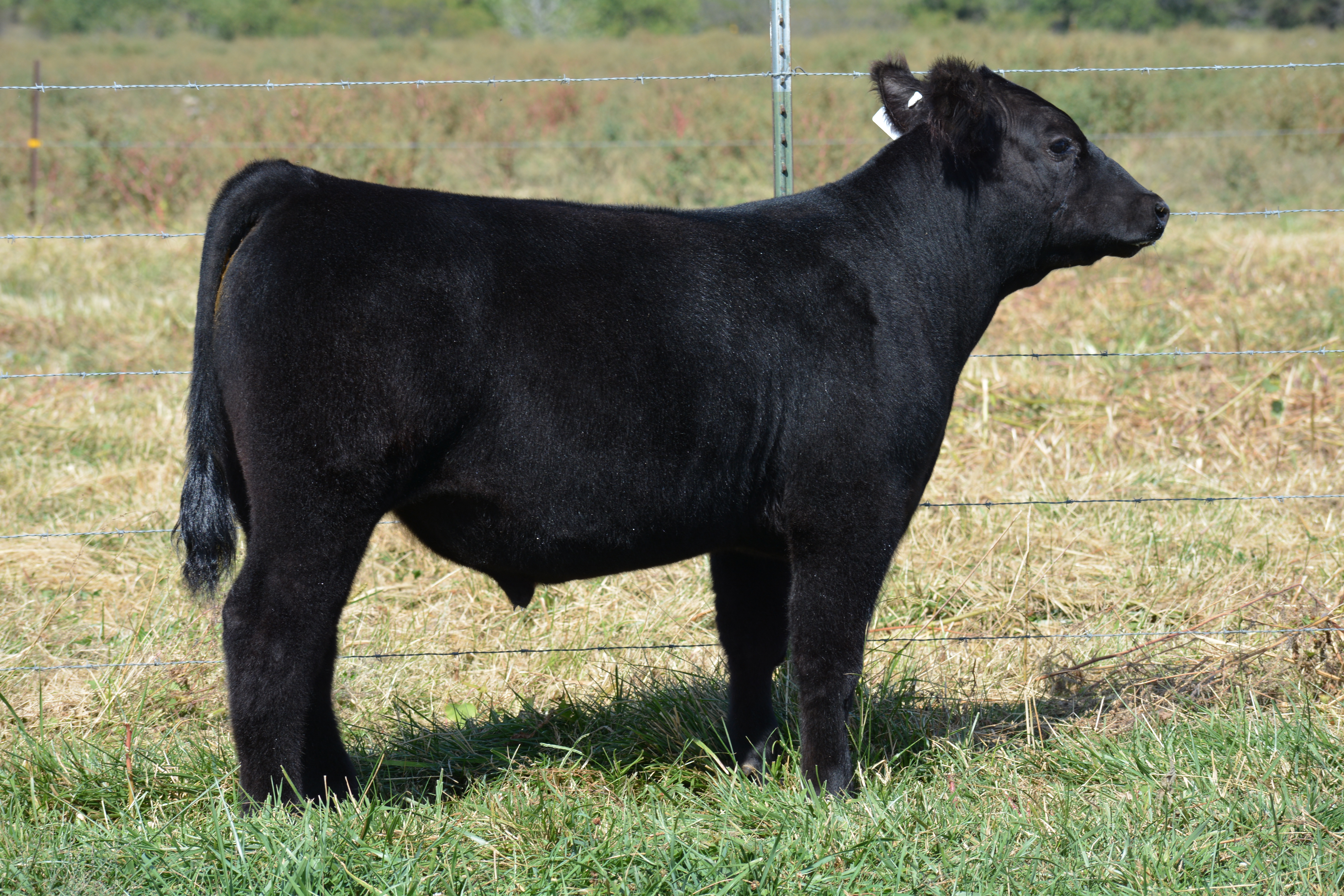 Lot 9 – Steer
Statesman X Chiangus
This steer is out of a purebred Maine bull paired with his mother who always adds that touch of style to her calves.  This one is going to look his best next summer.  Good feeding steer here!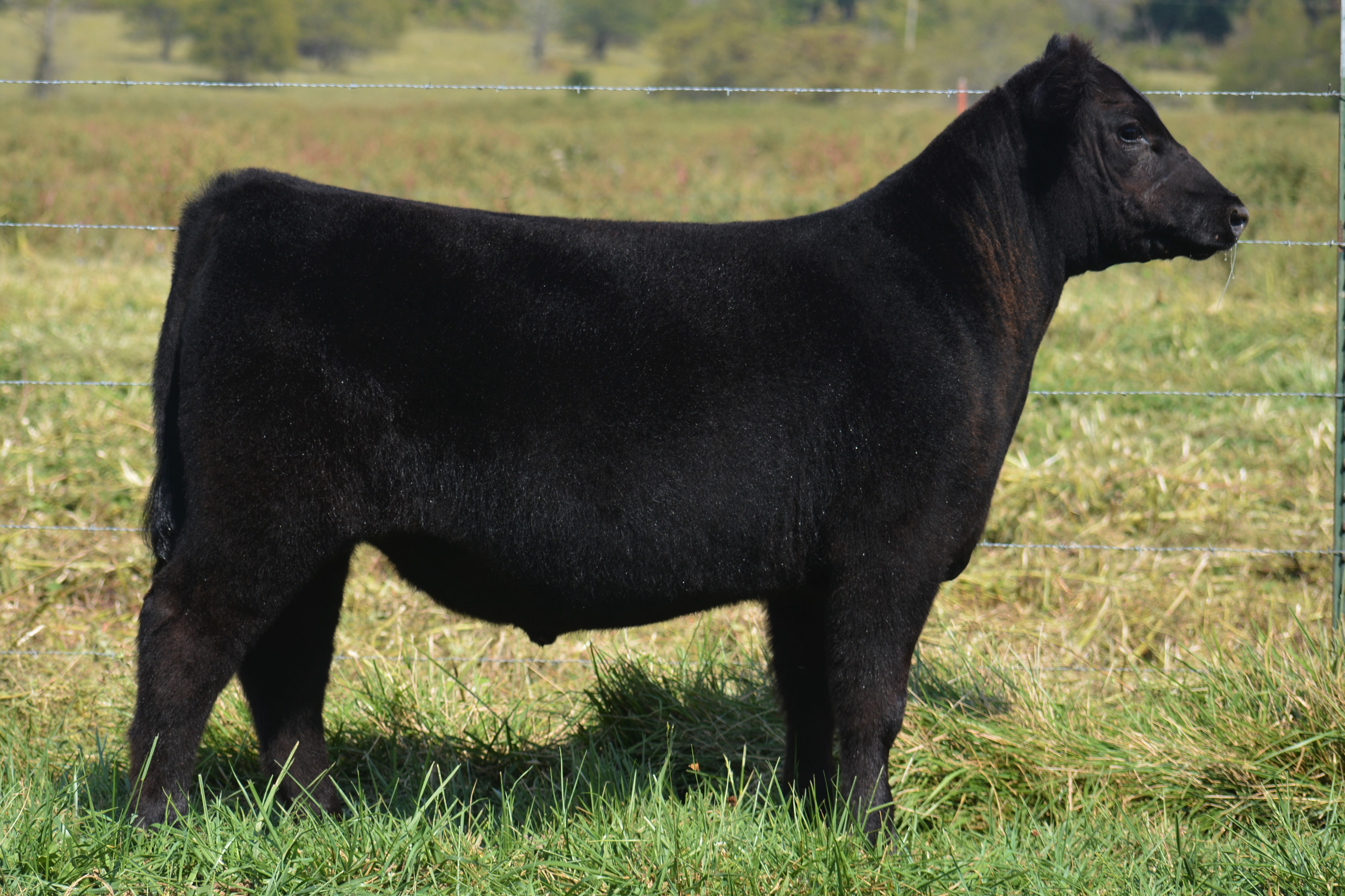 Lot 11 – Steer
Silveiras Style X Final Solution
Purebred Angus steer here!  He has a lot of look and is as sound as you can make one.  He's a Silveiras Style so I know he'll feed easy.  Don't overlook him!  He could easily be a player in the Angus division of the points circuit.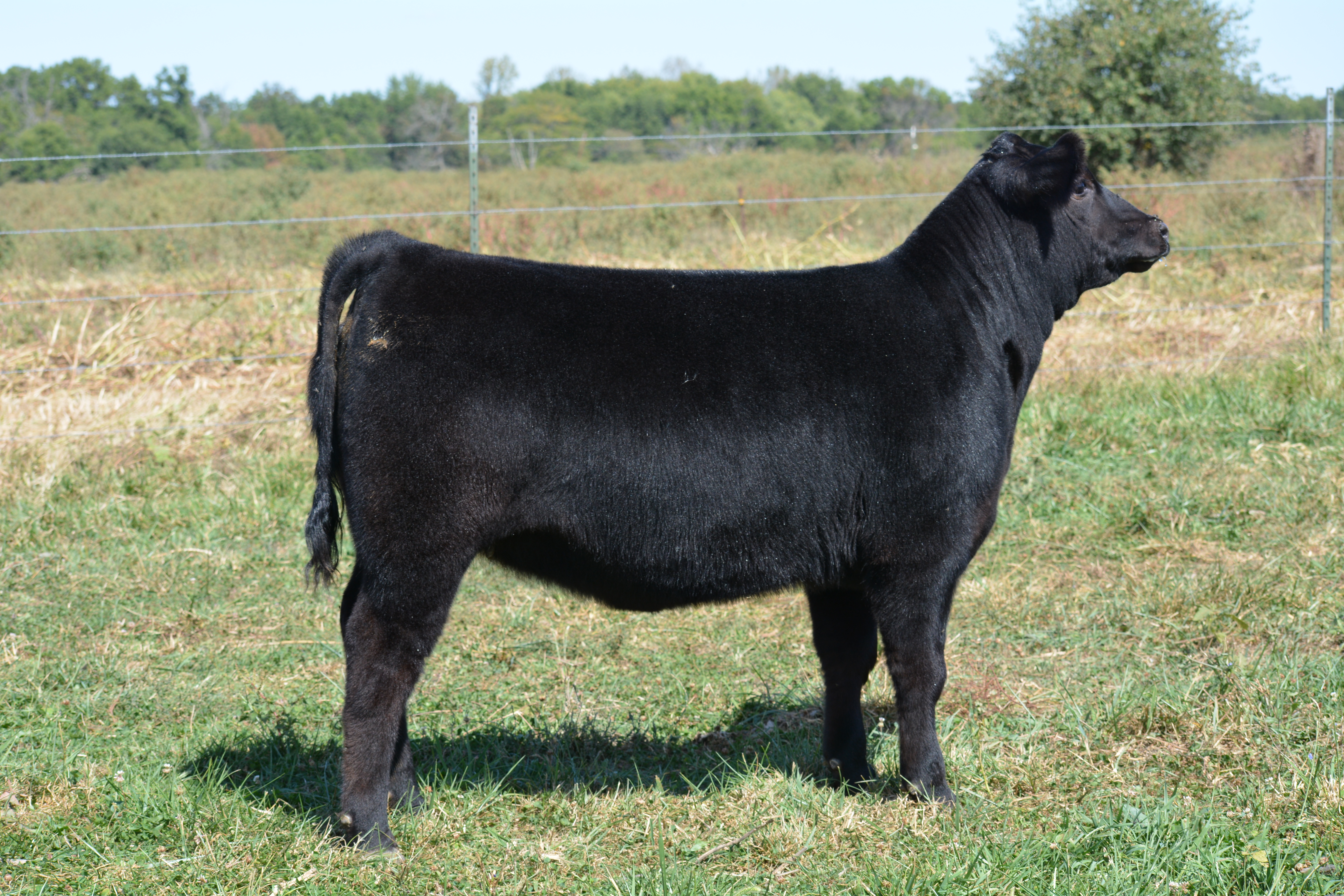 Lot 16 – Angus Heifer
Identified X Mckinley
March 2017
This heifer's dam came from the BobJon program in IL.  When Moose told me to breed my heifers to Mill Brae Identified because they would not disappoint, he was right!  This heifer is an easy keeper, who is true in her lines with a big middle and a long and neat front end.  All that in a moderate package.  She did not cooperate as well during our video and picture so you need to check her out in person.  You will not be disappointed either.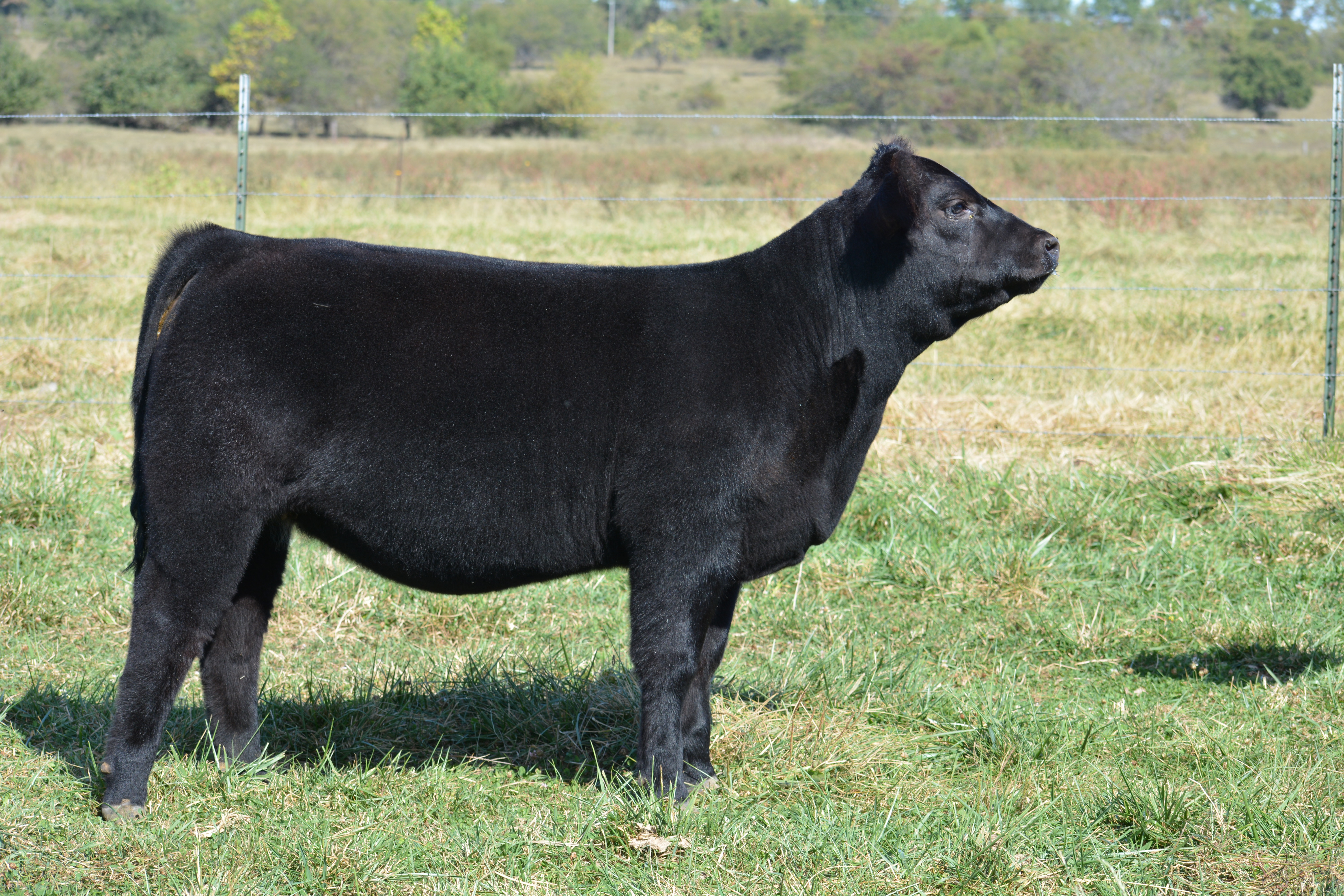 Lot 2 – Market Heifer
I-80 X Simmi Angus
With the market heifers gaining popularity, we decided to offer two in this year's bid off.  And what a way to start!This powerfully made I-80 daughter is wide based with a big top and bold ribbed.  We like her in the market heifer division, but would not hesitate to keep her as a brood cow to raise your own steers.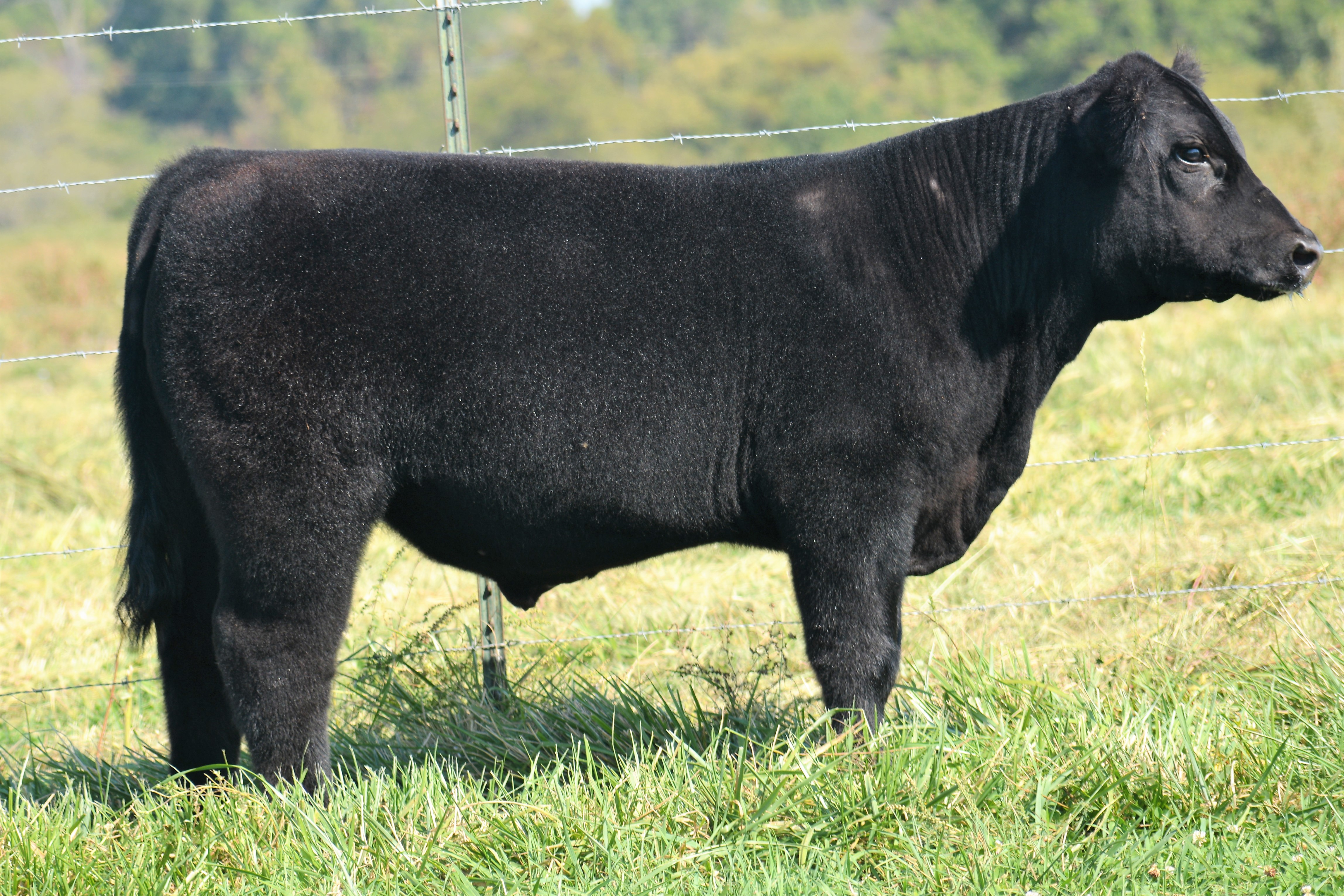 Lot 4 Steer
Slam Dunk son X Eye Candy x Impulse
This steer is out of our Maine bull we raised.  This is the kind I was hoping we would raise out of him.  Lots of muscle with that show ring look.  Just because he is not out of a popular AI sire, don't let that discourage you.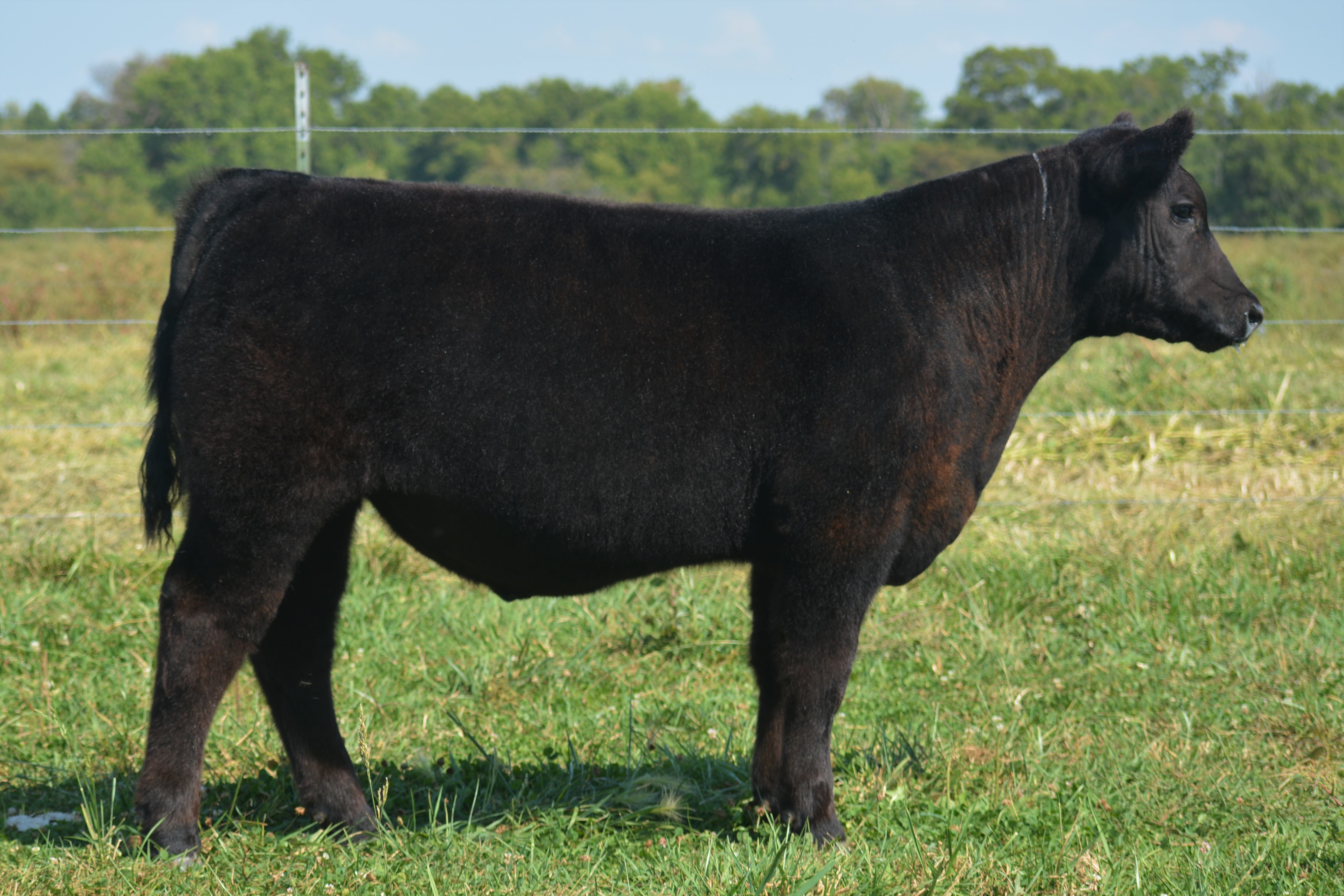 Lot 6 – Steer
Dr. Who X Simmi Angus
A little old school genetics here!  Dr. Who has sired some really good ones.  This one is thick, big boned and sound.  We feel he is really going to surprise you when he is finished.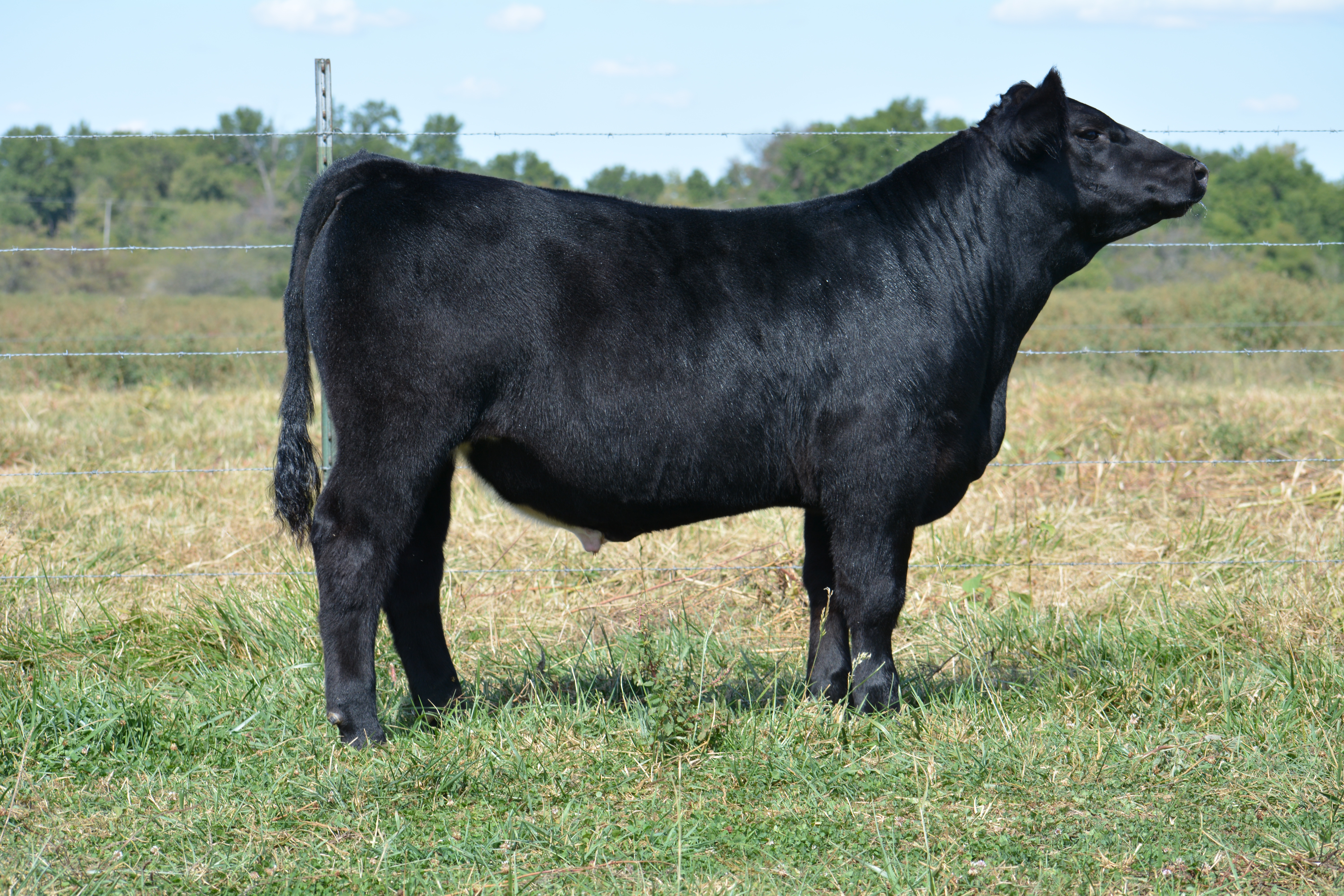 Lot 8 – Steer
Net Worth Son X Predator
This steer has as much power and muscle as any in the sale – he just isn't hairy.  He will make a really great fat steer!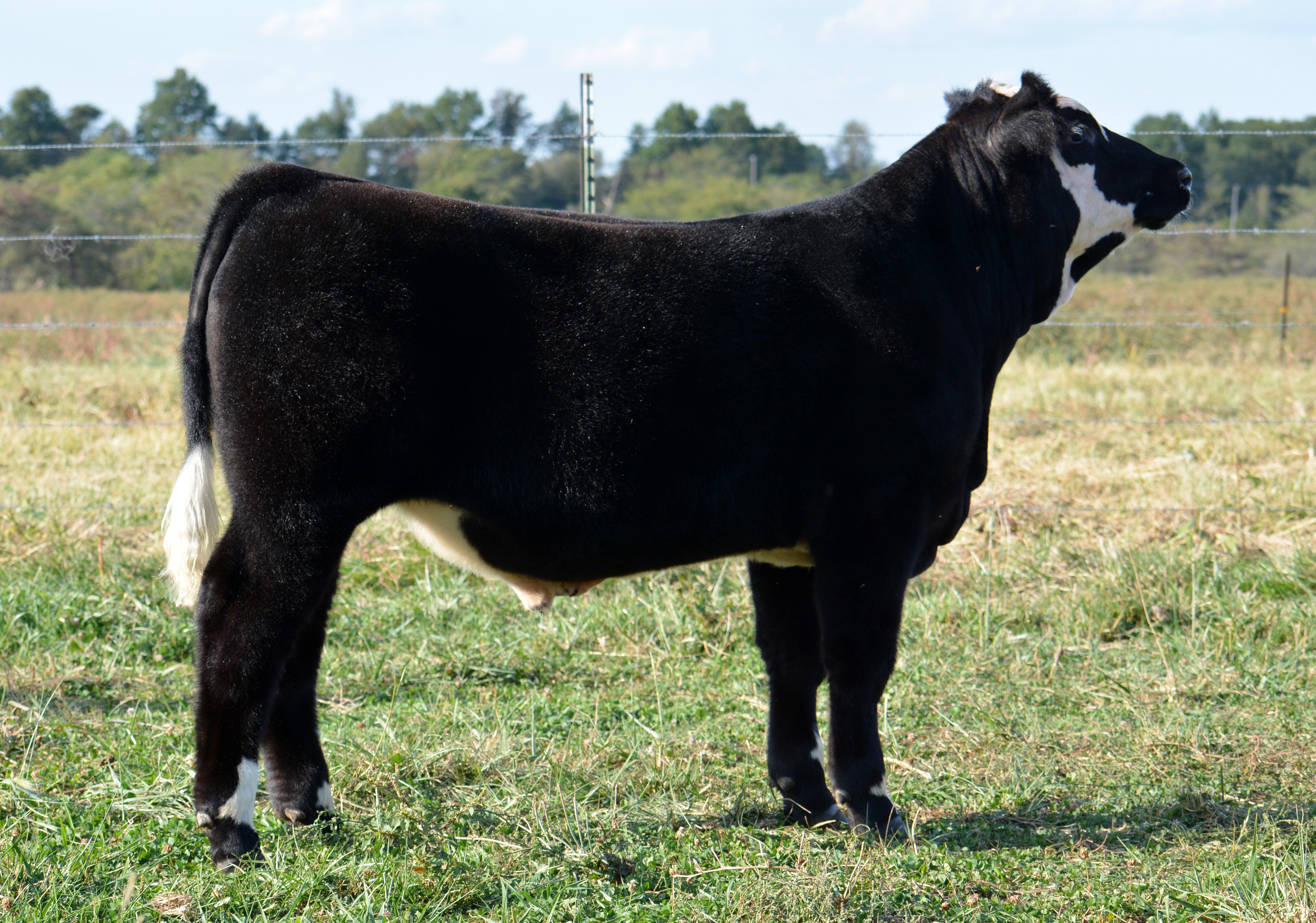 Lot 10 Steer
New Direction X Hammer
A good county fair kind of calf here.  A little different genetics being out of a purebred Simmental bull.  Who doesn't love a brockle face?  Good first year calf with an impressive disposition.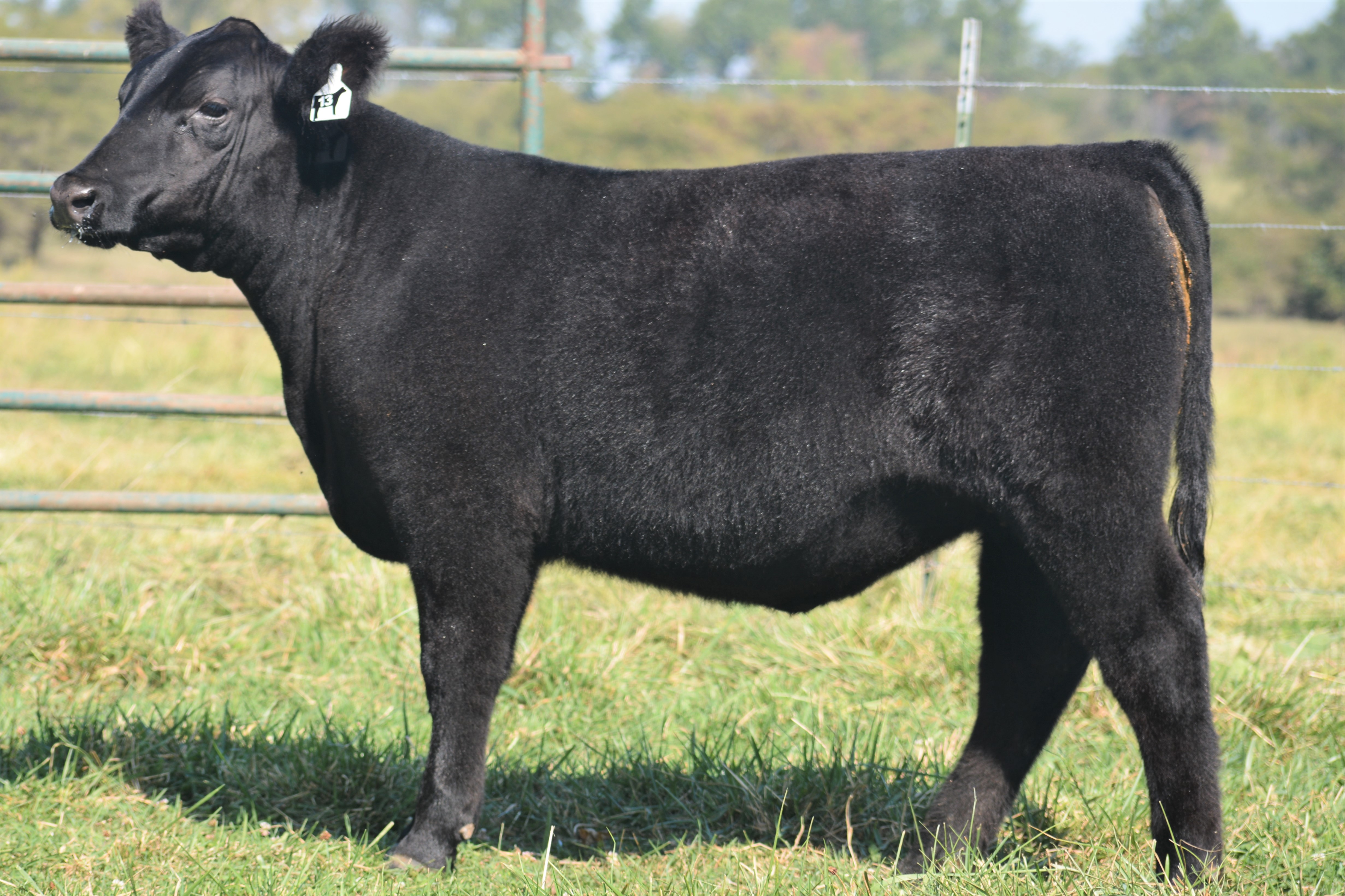 Lot 15 Crossbred Heifer
Werewolf X Headliner
March 2017
Stylish heifer with good bone & a square hip that will do well in the show ring.  Being out of a Headliner (Full Sib to Monopoly) cow and Werewolf, she has the genetic potential to raise some good show calves down the road.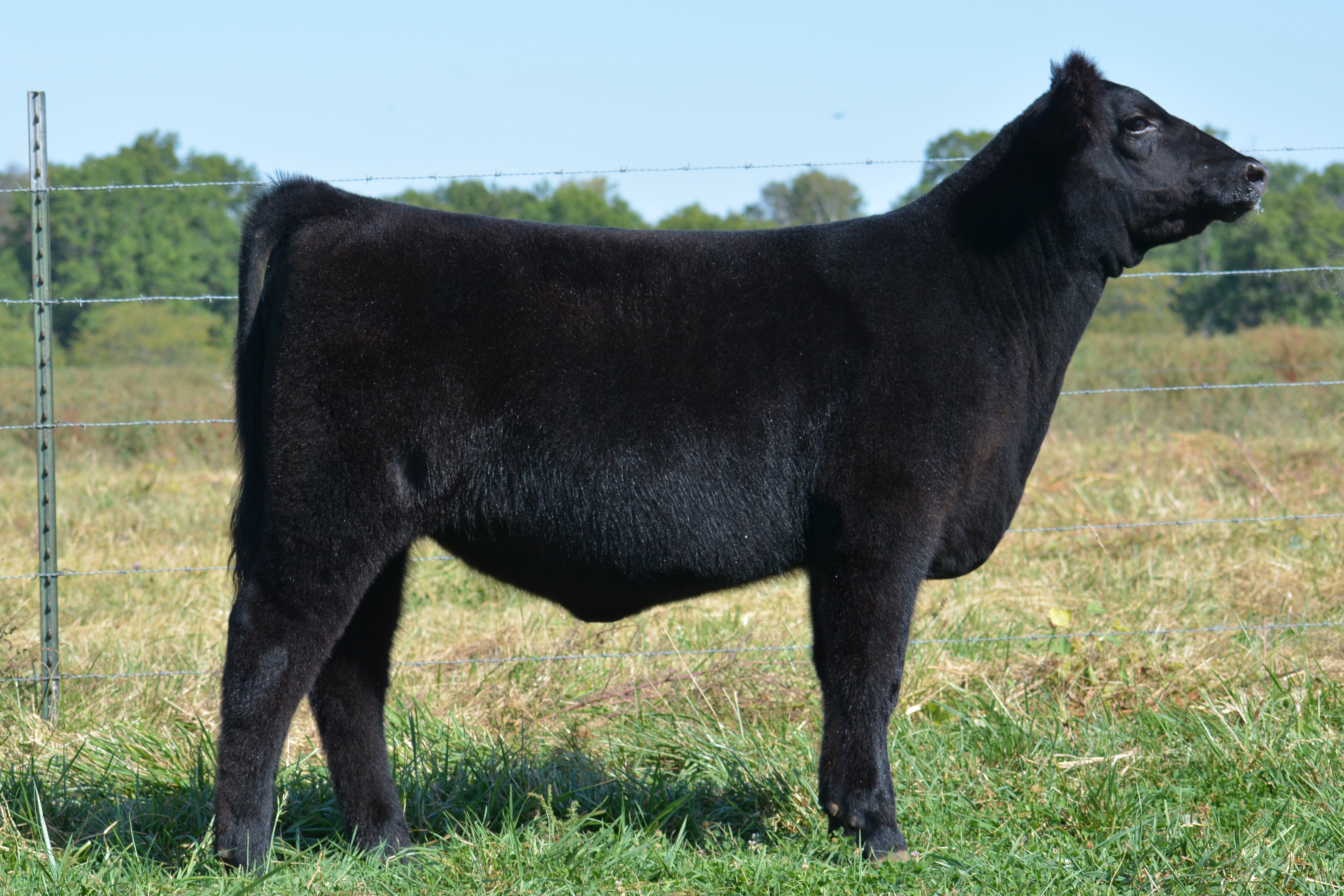 Lot 17 – Angus Heifer
Lutton X Proven Queen
March 2017
This heifer is out of a flush we bought from Hollenberg Cattle Company.  The Lutton X Proven Queen 8202 mating really hit on this female.  She is a little greener right now coming off the recip cow she was on, but I don't think you can make one with a better phenotype than she is.  Big framed heifer with a lot of potential.  She seemed to grow up – now give her time to grow out.  Powerful genetics with a lot of breeding options.  Retaining 1 flush with a minimum of 8 transferable eggs at our cost and your convenience.